Elephant, Please!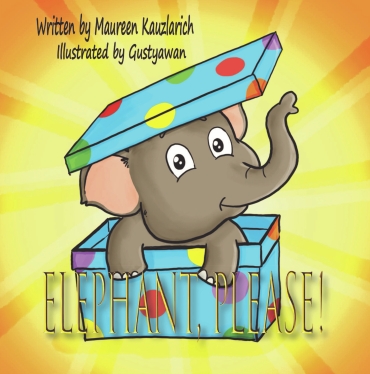 A boy wants an elephant for a pet, but he soon realizes that elephants should be free in the wild.
Funny, adventurous, and sweet.
This rhyming picture book will teach children empathy toward nature's biggest land animal.
The perfect bedtime read!
Ages 3-5
★★★★★ "I love children's books that teach the young reader a powerful life lesson and Elephant, Please! by Maureen Kauzlarich is a perfect example of this. A wonderful book which should be on every child's bookshelf."
- Lesley Jones, Reader's Favorite
★★★★★ "The tale adds dimension to kids' perspectives on animals -- especially those they've only seen in zoos or animal parks. Elephant, Please! is most highly recommended."
- Jack Magnus, Reader's Favorite
★★★★★ "Elephant, Please! by Maureen Kauzlarich takes the exciting dreams of children and wild animals and teaches the reader important principles in wildlife conservation, while bringing entertainment at the same time. Recommended for children ages 7 and under."
- Bruce Arrington, Reader's Favorite
24 pages | July 14, 2020